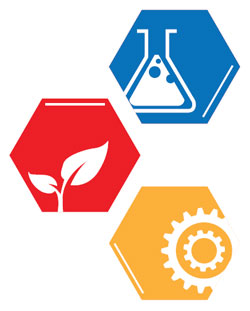 The Resident Scholar Program, sponsored by Oregon State University Libraries, awards stipends of up to $2,500 per month, renewable up to two months (for a total maximum grant award of $5,000). Stipends will be awarded to researchers whose proposals detail a compelling potential use of the materials held in the OSU Libraries Special Collections and Archives Research Center. Grant monies can be used for any purpose.
Researchers will be expected to conduct their scholarly activities while in residence at Oregon State University and to deliver a talk on their work at the conclusion of their stay. Historians, librarians, graduate, doctoral or post-doctoral students as well as independent scholars are welcome to apply.
How To Apply
The Resident Scholar Program has been suspended for the 2022-2023 academic year. More information about future offerings will be shared when it is available. Until then, please feel free to contact us with any questions about the program or our collections.
Past Awardees
2019: Camden Burd, University of Rochester; Kali Furman, Oregon State University; Karen Rader, Virginia Commonwealth University
2018: Emily Brock (Yale University); Katherine Macica (Loyola University Chicago)
2017: Leah Aronowsky (Harvard University); Edna Suárez-Díaz (Universidad Nacional Autónoma de México)
2016: Annessa Babic (New York Institute of Technology); Jason Hogstad (University of Colorado); Michael Kenny (Simon Fraser University)
2015: Ryan Dearinger (Eastern Oregon University); Justin McBrien (University of Virginia); Melody Owen (Independent Scholar); Taylor Rose (Portland State University)
2014: David Benac (Western Michigan University); Joshua McGuffie (Oregon State University); Mary Mitchell (University of Pennsylvania)
2013: Shannon Cram (University of California at Berkeley); Chris McQuilkin (University of Oregon); Rebecca Mertens (Bielefeld University)
2012: Pnina Abir-Am (Brandeis University); Valerie Kuletz (Independent Scholar); Clarissa Lee (Duke University)
2011: Chris Hables Gray (University of California, Santa Cruz - presentation video); Christopher O'Brien (University of Maine, Farmington - presentation video); Graciela De Souza Oliver (Universidade Federal do ABC); Linda Richards (Oregon State University)
2010: Julia Bursten (University of Pittsburgh - presentation video); Ina Heumann (Max Planck Institute for the History of Science - presentation video)
2009: Mina Carson (Oregon State University - presentation video); Toshihiro Higuchi (Georgetown University - presentation video); Jane Nisselson (Virtual Beauty, New York - presentation video)
2008: Burt Davis (University of Kentucky - presentation video)